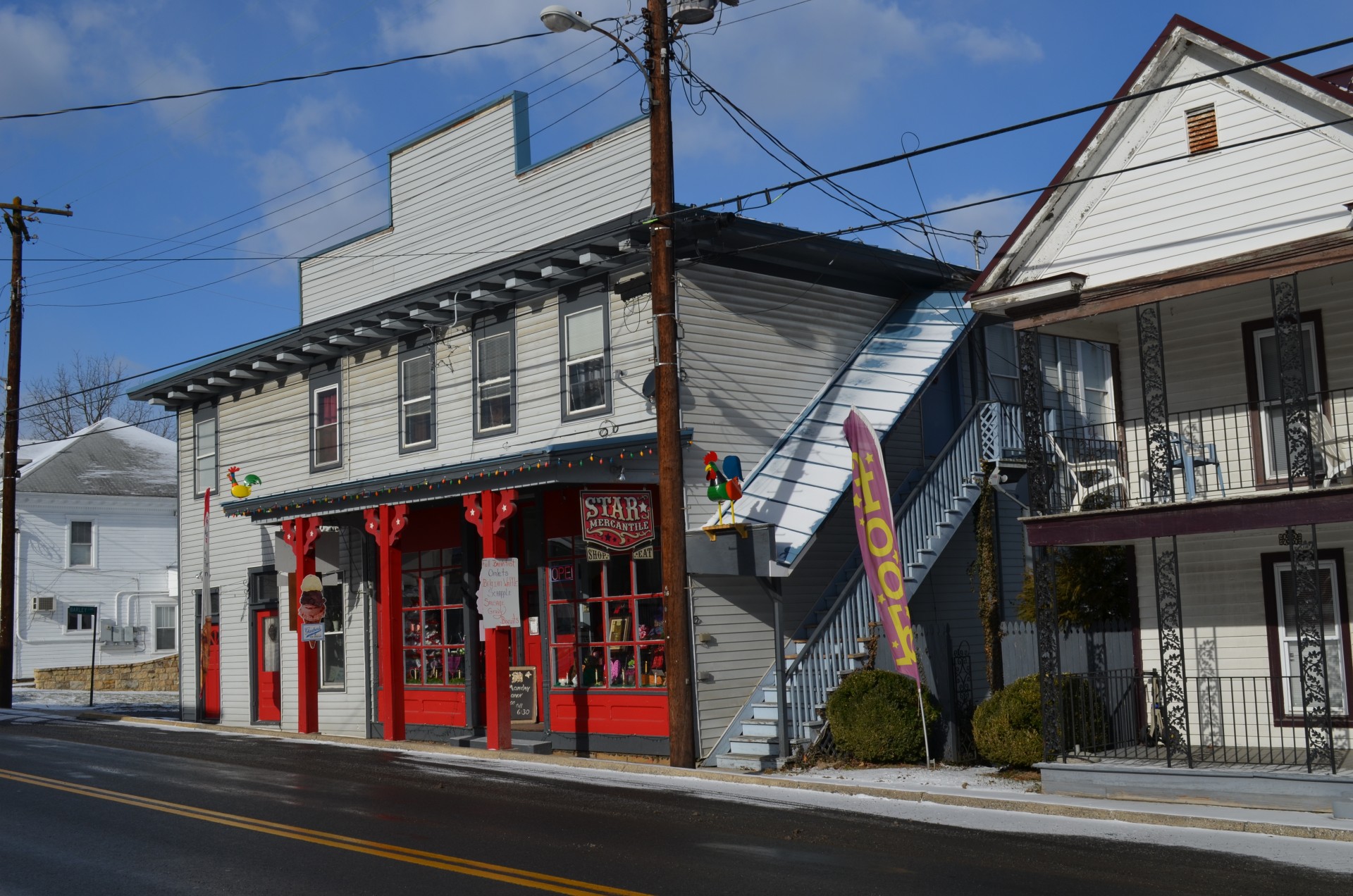 ABOUT US
Star Mercantile has been many things throughout the years, starting as a dry-goods store in 1906 and serving as a barbershop, boardinghouse, bank, pool hall, beer joint and hunting lodge over the decades.
My great-grandfather, Harrison Riley Orndoff, built the building, and it has gone in and out of family hands. My parents owned and ran it as the White Star from 1954 to 1968. I bought the building back in 1990 and ran it, rented it, and renovated it.
I'm proud to have restored the Star to its historical beginnings as a general store-of-all-trades and a place where you can get a great meal for a fair price. Most folks who've grown up in Wardensville remember being a kid in the Star, sipping on a milkshake, buying penny candy, and playing pinball. Others who have come through during the years remember it as a place where you can get a wholesome meal and a tasty beverage.
We're glad to have you with us to eat and shop in this authentic place where good friends meet, good food is served and good memories are made. And check out our new MORE store across the street for more antiques and unique gifts.
My family, my staff and I will be glad to see you, and hope to make your visit a memorable one. And please let me know how I can serve you better.
Betsy Orndoff-Sayers
Proprietor